Snailax always aims at helping people own a moment to slow down and have a rest in this fast-paced life with our products. Under this concept, we wish that every mom except assumes the role of being a mother, will also have her own time to be herself, and enjoy her own relaxing moment.
Mother's Day Gift Guide
If you're considering a perfect Mother's Day gift, Snailax will always be your best choice. Herewith I'd like to share with you some great gift choices that will never let your loved one down.
Snailax hottest selling product. It would be a perfect gift that will never let anyone down. Every person will need one item like this to raise their life's happiness, and what this product can provide is more than that. It can almost compare with a massage chair, also features spot massage which allows concentrating the kneading on one area for pin-point relaxation. The integrated strapping system secures it in place which can be used on a sofa, couch, recliner, office chair, or dining chair. Helping users to make the ultimately comfortable seat and enjoy a full shiatsu massage in any place after a tiring day.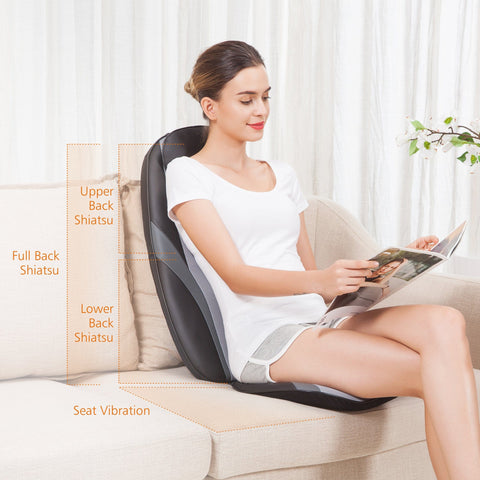 Snailax shiatsu neck & shoulder massager has an ergonomically compact design, allowing you to carry this massager pillow with you for ease of use. You can enjoy a relaxing massage at home, office, or in the car. It provides a deep tissue kneading massage for the full body part, helps to ease up the knots, tension, and muscle soreness. The optional infrared heat feature provides soothing warmth to improve body circulation and promote better relief of tired parts.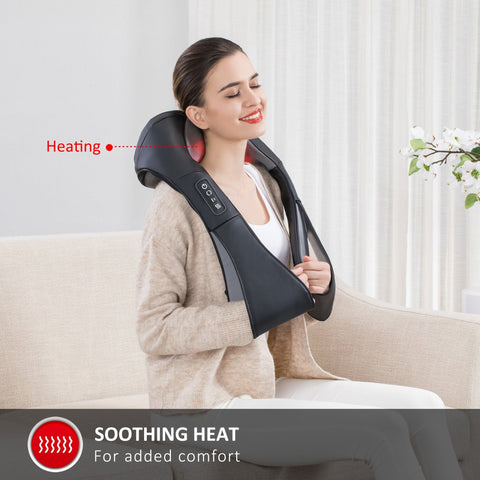 Snailax hand massager uses pressure, vibration, and thermal massage to pamper all parts of the hands to help get rid of numb fingers, sore joints, arthritis, and carpal tunnel pain, relaxing your hands and improving circulation. Whether she is engaged in manual labor, working typing, or doing housework, this hand palm massager can give a wonderful relaxation to tired hands.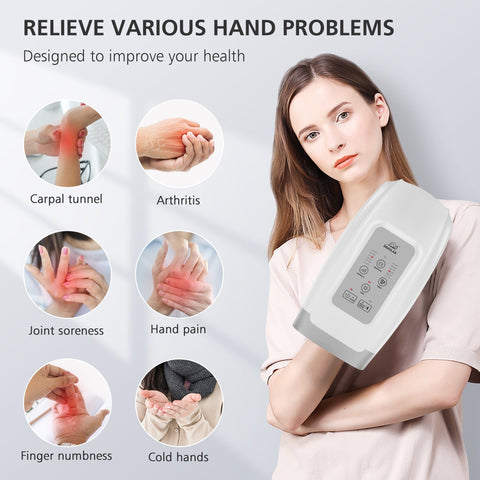 Snailax shiatsu kneading foot & back massager ergonomically designed with flexible shiatsu massage nodes to deliver full massage from toe to heel, relieve feet pain and aches, also can be used as a back massager to relieve back pains. The heat therapy feature helps improve blood flow, alleviate body fatigue, and promote better sleep.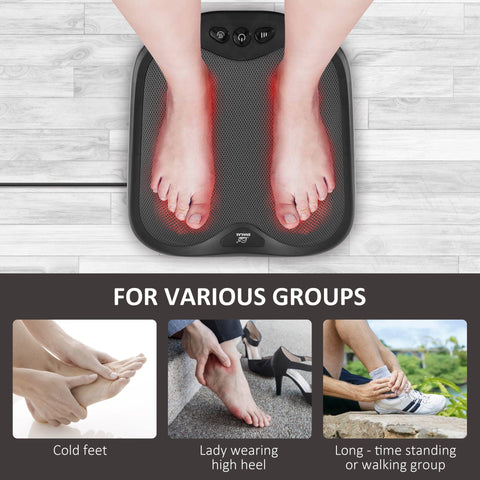 Hope this article could help you have a decision on what you are looking for. Gift mom a high-quality relaxation with Snailax 20% off discount now! Here is the Mother's Day exclusive code [MotherDay20] for you and your loved one. Don't forget to use it at the checkout.End on 10th/May/2022
What we offer more:
Free Shipping [US] & Free Warranty: For any reason, if you're not satisfied with the product, you can return it within 30 days and get the full money back.